Our creativity and ingenuity reflected in our websites and applications. Check us!!!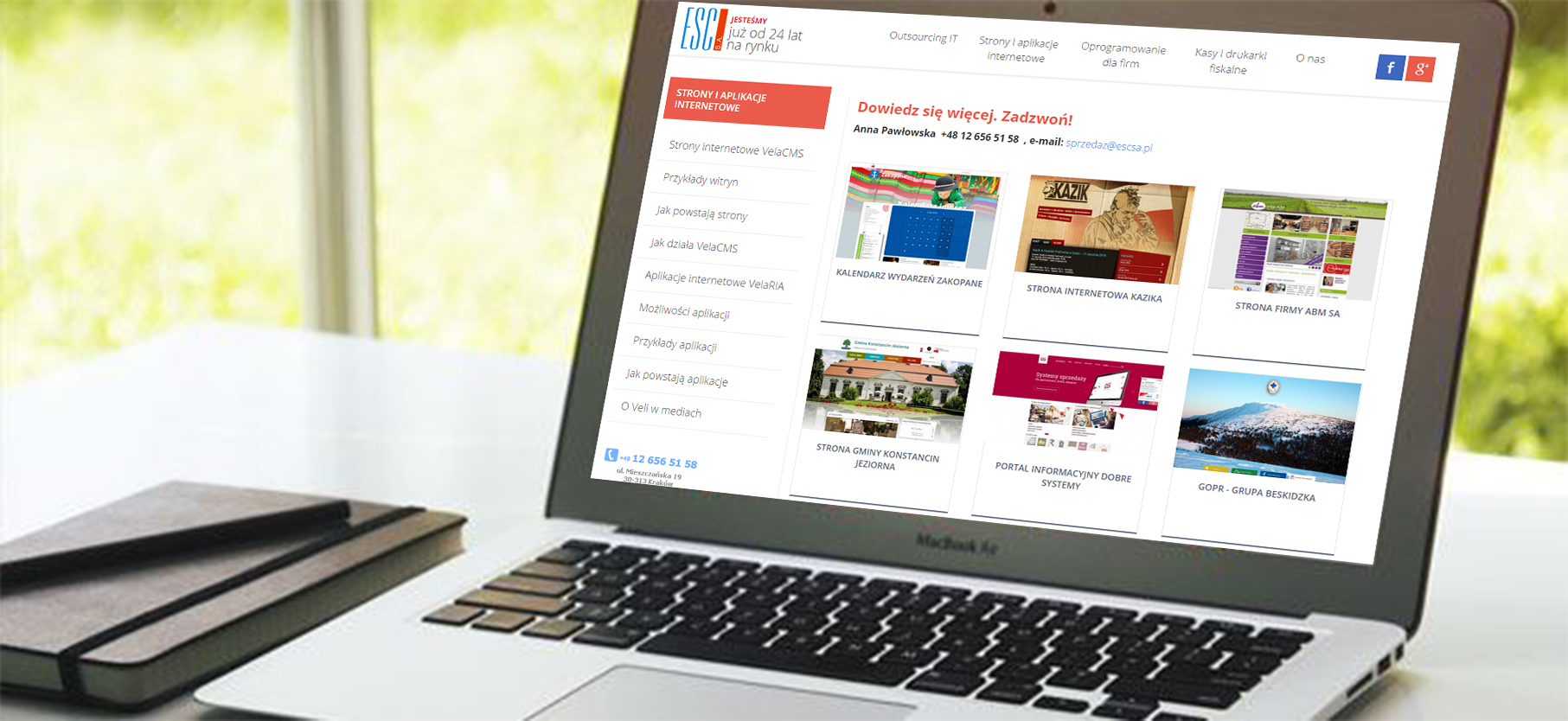 We design web sites, portals, shops (e-commerce) and electronic business cards. We consider each project individually. We do not have duplicate templates. We will make sure that your website is unique. Our graphics specialists and UX experts try to catch the client's preferences, but they also may recommend an acceptable page design solution, in which recipients (readers or users) will not be lost on your site. We design and implement online stores; we connect them with systems of ERP class. We support and position our customers' services in the framework of concluded contracts, but also in the case of "nonrepeat" orders. You can be sure that several years after the implementation of your website, there are specialists in our company who will always be able to continue working on it.
Pleasant and independent editing of advanced Internet services.
The VelaCMS system is a tool for simple and fast editing of websites. Novelties, applications, photo galleries, videos – not a problem. 694 million Internet users will be able to see your site. Do not make them wait.
The abbreviation CMS comes from the expression Content Management System and refers to Internet pages, the contents of which can be edited with simple-to-maintain tools. Editors of sites can finally focus on editing and creating new content that users will for sure appreciate.