APPLICATIONS SAMPLES

VelaGOPR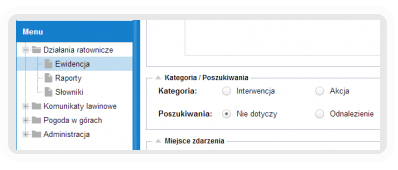 The application is intended for rescuers of Voluntary Mountain Rescue Service. The tool allows you to effectively enter into the system and manage cards of accidents (reports of accidents that must be compiled in accordance with a certain sample / standard). Due to the possibility of granting individual credentials in this scope of the application, a function of an administrator (who can, for example, add subsequent users-rescuers) can be entrusted exclusively to people who are trustworthy.

Remote distribution of bonuses

The distribution of bonuses among several employees is not a problem, but when the rewards are expected by 200 people, time and the relevant tool are important.
Generator of employment contracts

The contract module allows you to conclude a new employment contract or an annex to an existing contract. It generates the form as a PDF file with the content of the contract and annexes, and also creates a new working position in the company's accounting system.
Control of absence time in the workplace

Every employer is aware that too late or incomplete information, for example, about a worker's illness, can be burdensome in its consequences - especially if it is not possible to determine a substitute worker in time to perform the chosen task. The module of time gaps and absence in the workplace is designed to counteract such situations.
Reservation of employees for projects

Big projects involving, for example, 100 or even more workers, require an appropriate tool to manage them. The application for Geofizyka Kraków company, created by us, is also equipped with a reservation module for employees, which greatly simplifies the management of projects and people who participate in them.
Employee Evaluation Program

At present it is difficult to imagine a large enterprise without an embedded system for assessing employees. This tool allows you to manage employees engaged in the enterprise work more effectively. In addition, the employee assessment system is a diagnostic method for the state of the whole company, for changes planning and strategy for the development of the company creation.

BIP - a system which will allow you to tell others about your success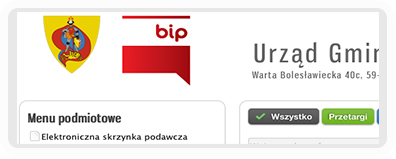 BIP (Bulletin of Public Information), as a system of sites, is also a visiting card of the city, district or organization. Couting on the highest quality of implementation, we created a web application of the bulletin of public information. Thanks to the intuitive maintenance of this application, any user can easily find all the information that interests him. A good BIP is also a saving of employees' working hours.

DEPTH

The DEPTH application is an innovative tool for managing human resources in an enterprise, aiming to streamline all HR processes. At an advanced level, it supports the management of personnel, its development, selection, evaluation of employees and motivation program. This is a comprehensive, web-based, easy-to-use solution for handling multiple HR processes.

Rodium - Internet wholesale outlet of gold jewelry

Rodium is an online gold jewelry wholesale outlet which is a powerful tool for managing sales and customers. Thanks to the simplicity of the design, the application is also very intuitive to use. Any new user will find easy to navigate it.

Vela Mobile Service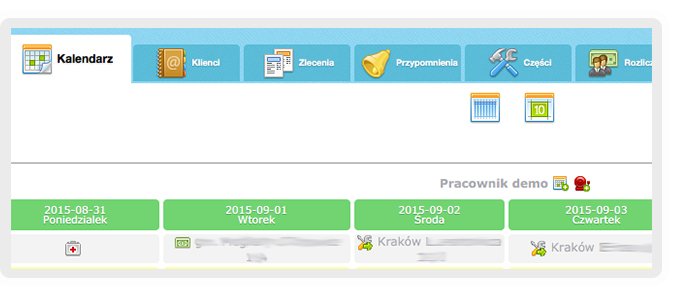 The author's application, intended for those who manage employees who service various kinds of equipment. The tool makes possible free adding of clients to the database, an intuitive search for clients, editing of the database. Thanks to the advanced browser with autocomplete function, it is possible to search basing on all possible criteria (name, city, address, and used / applied equipment).

Accounting of student payments

Universal access to e-banking means not only great convenience for owners of individual accounts, but also for corporate clients. But what to do in a situation where you need to check dozens of paper folders in order to find the account number, which received the funds? Special software comes to the rescue.
Report on undesirable action of drugs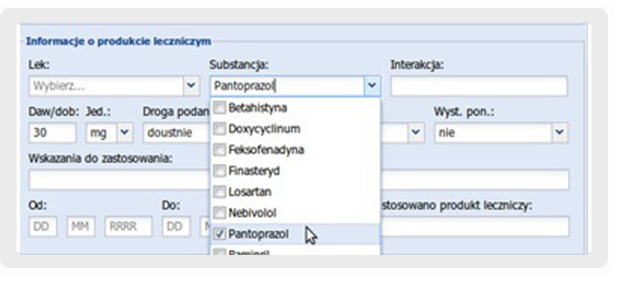 The law requires monitoring and reporting on the undesirable effects of drugs - this duty is assigned to manufacturers of medicines, doctors, dentists, pharmacists, nurses and midwives. Due to these rules it is possible to monitor the effects of drug action. In connection with this, observations are made and promptly reported on complications using the "Yellow card" prepared by the Monitoring Department or international card CIOMS, about unwanted effects of medicines

Velrez.eu - enterprise resource management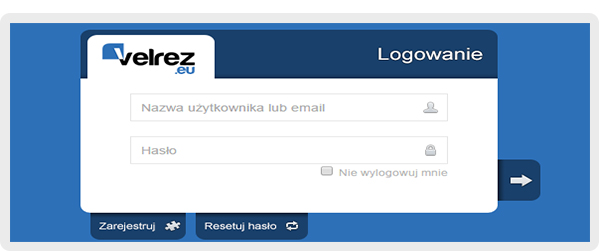 The ESC SA author's application was created with the aim of enterprise resources, conference center, business center or a hotel successful management. The application works on the basis of an Internet browser and allows you to monitor the availability of enterprise resources (conference rooms, other rooms, office vehicles, equipment, etc.). Due to this, the company reigns order and there is no necessity to be constantly controlled by a certain person.

Serwis
Web application "Serwis", created for LLC "MMS", serves to accumulate data when using an online questionnaire. The electronic questionnaire consists of closed questions with the possibility to choose the answer from the drop-down list, by marking the given answer, entering data in a certain place, and open questions. The questionnaire contains blockades, validation of data, rules for transitions between individual questions. The analytic panel makes it possible to view the registered data together with the user's identification.