Software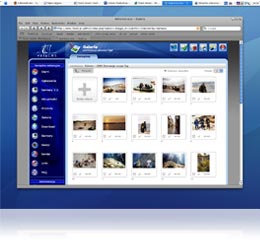 Using off-the-shelf software frequently forces companies to make a compromise between their individual needs and given functionality. The optimal solution of this problem is a bespoke software which fits to the company's peculiarity and needs.
ESC S.A. offers development of any Internet application starting from simple database back-ends through e-commerce maintaining and website Content Management Systems, to advanced intra- and extra-net solutions, Customer Relationship Management systems and analytic software. We guarantee high quality and error-free final products, thanks to using innovative techniques in design as well as developement process.

In this section you will find detailed description of software dedicated to maintenance of gastronomic venue, hotels and catering companies. Our offer includes 4REST integrated computer system GASTRO software family, SOGA and X2 SYSTEM applications. All of these are designed to maintain sales, production (handling receipts and magazines) and settlements. They support touch screens, remote order processing terminals, feeders, cash registers and order printers. They can be run on single computer station or on LAN/Internet.

Here you will find software that supports running lodging places such as hotels, guesthouses, inns, motels, sanatoriums and other. The hotel software makes possible to store and manage information about guest check-ins and check-outs or reservations made. You can easly write out econ notes or check a room status (available, occupied, occupied since today, booked since today). We offer the following applications: HotelOnLine, SOHO and HART. We suggest the best solutions according to your requirements.
Integrated system of Sale and Management provide: precise and up-to-date information about stock, best and worst selling goods and most profitable products. It allows to track a history of transactions made, offering many types of analysis and reports. They can store a big amount of information – 22 000 bar codes (in case of systems based on cash registers) or 120 000 bar codes in case of computer based systems. Keeping all informations in one place makes access management easier.
Many years of experience in computer sales allows us to make a proper selection of software solutions adequate for your requirements. In our offer you will find:
operating systems (Windows, Novell, Linux, Unix)
office software (Microsoft Office, OpenOffice.org)
administrative software
antivirus software
CAD software
management and analysis support software
databases
graphic software

Contact with us
tel. (12) 656-51-58 i/lub e-mail: sprzedaz@escsa.pl